If you're spending more time fussing with hashtags or answering DMs than brainstorming new content ideas or planning your long term social media strategy, you could probably use a shortcut. It's time to consider social media automation.
No, we're not talking about trying to bump up your vanity metrics by annoying people with weird bot comments. We're talking about tools that handle admin tasks like posting, monitoring and reporting, so that you can keep your social presence on-brand, up-to-date, and authentic, while spending less time on the day-to-day.
The thing about world-class social media automation is that—when it's done right—it can be pretty much invisible to the outside eye. That makes it tough to figure out what the pros are up to behind the scenes.
Read on to learn about the practices and tools social media experts use to save time and get results.
Bonus: Get a free social media strategy template to quickly and easily plan your own strategy. Also use it to track results and present the plan to your boss, teammates, and clients.
What is social media automation?
Social media automation is using software tools to handle some of the time-consuming tasks involved in maintaining a professional social media presence. For instance, scheduling posts ahead of time, curating content for republishing, triaging routine customer queries, and producing analytics reports are all examples of social media automation.
When it's done right, automating tedious or time-consuming tasks will free up your time so you can focus on the crucial, high-impact creative and strategic work that will move the needle on your real goals. Less time scrolling, more time selling.
However, not all social media tasks can or should be automated. Often the better-known kinds of automation are the ones that look lazy, spammy or fake.
For instance, paid Instagram bots that like, follow and comment are painfully obvious to savvy Instagram users. And using them is a very bad look for reputable brands.
Let's take a look at the kinds of automation that work, and the kinds that should be left in the grimy corners of digital marketing.
The DOs and DON'Ts of social media marketing automation
Integrating social media automation into your workflow can take a bit of initial legwork, especially if you're used to doing everything yourself. Same if you're part of a bigger, more complex department and need to court buy-in from your team.
Well, here are some tips to keep your efforts focused in the right direction.
DON'T post the same message to every network
Cross-posting the same text across all of your social accounts might save a few minutes, but the cost in credibility is high. If a tool (including the social platform itself) offers you the option to automatically cross-post to other platforms, you almost certainly want to decline.
Audiences on different platforms have different expectations, demographics, and vocabularies, and failing to recognize that can look sloppy or out-of-touch. Instead, take the extra time to adjust your message for each platform's audience. At the bare minimum, you'll want to:
Check and adjust user handles
Check and adjust image specs (file type, size, cropping, etc.)
Check and adjust hashtags (number and usage)
Check and adjust your vocabulary (i.e., retweet vs. regram vs. share)
DO post on your audience's schedule
As marketers, everything we do is tailored to our audiences, and that includes posting when they're online, not—alas—when we have a spare second between meetings.
There are two steps you need to take in order to optimize and automate your posting schedule:
Use a scheduling tool to craft your posts ahead of time;
Evaluate your analytics and schedule your posts for when your audience is on the platform.
Your social media posting schedule will be affected by which platforms you're focusing on, and your particular audience's habits. You can use the standard overall best time to post to social media platforms, and you can evaluate for your audience specifically using analytics tools.
DON'T "set it and forget it"
Even with legitimate social media automation, remember your tools don't have good judgement. In fact, they don't have any judgement at all. If you set an evergreen post to tweet every Friday at 11am eternally, it will do so without shame or remorse. (And no content is that evergreen.)
Whether you're a solopreneur or part of a big corporate team, use a tool with built-in, customizable approval processes to make sure that your posts are copyedited, on-brand and don't have any embarrassing mistakes.
(Source: @McDonalds—kudos to their social team for keeping this hilarious mistake up for the last three years for everyone's enjoyment.)
The other risk with going "hands-free" on your social scheduling tool is that world-changing crises happen all the time on social media, and a poorly timed post can make your brand look out-of-touch or tone deaf.
Pro tip: Batch-schedule your posts, but know what's happening internally and out in the world. Just because your car's got cruise control doesn't mean you can take your eyes off the road, Elon.
DON'T automate your behavior or comments
On social—as in life—one size definitely does not fit all. At Hootsuite, we've run automation experiments to test out various bot services. Long story short: their promises don't pan out, and they can cause lasting damage to your relationships with your audience. (Believe me, if automated comments worked, I would be first in line for a bot to handle my family group chat.)
Using bots to follow/unfollow people, like posts, or—worst of all—leave prefabricated comments, can put your reputation at risk. First impressions are crucial, and you don't want your interactions with potential customers to look fake, inane, or lazy, leaving a bad taste in their mouths.
And just to be clear, it's probably not a good idea to make a bunch of bots to hype your brand, either.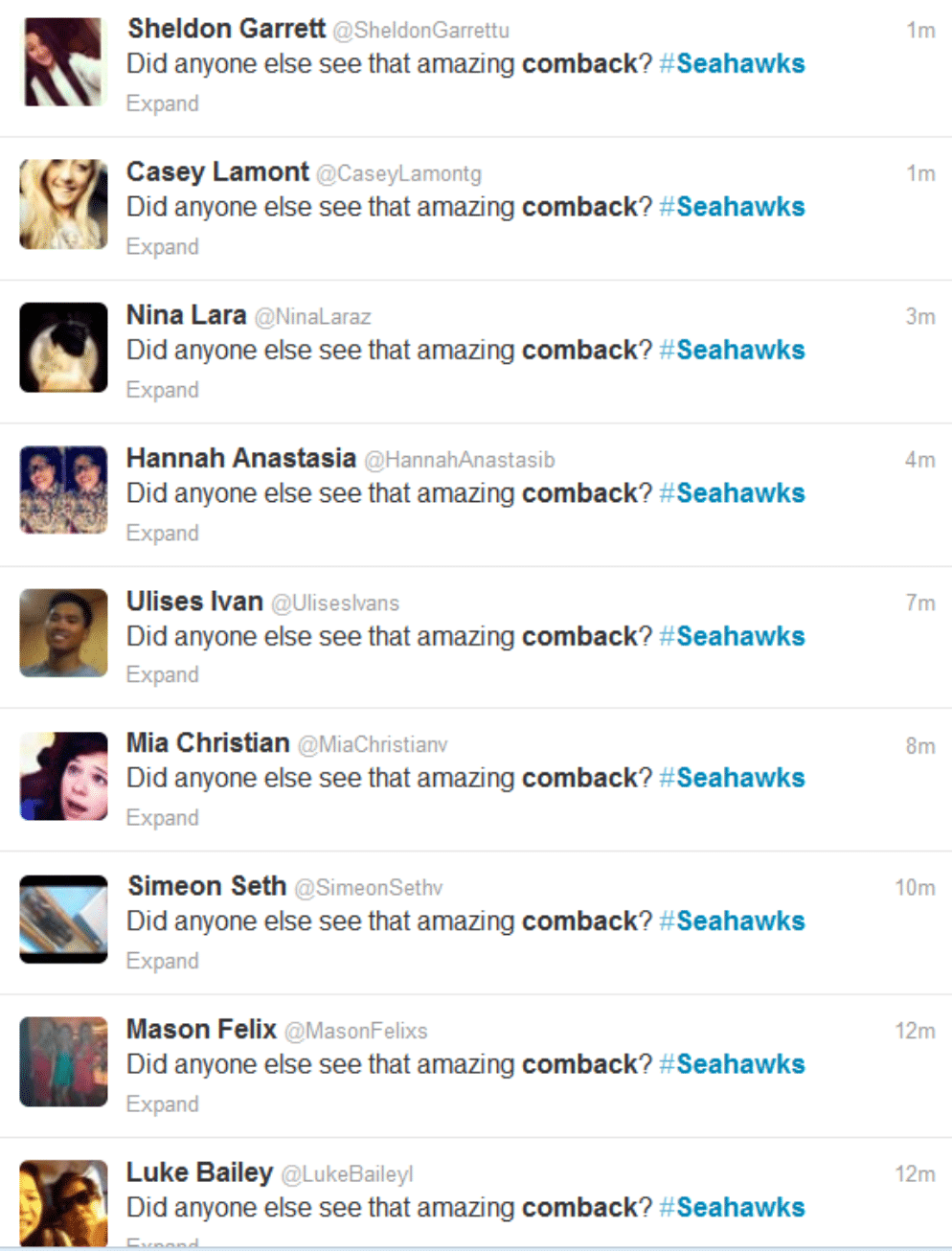 The time you spend keeping your relationships authentic and human will pay off in your analytics and social media ROI.
Pro tip: When it comes to conversations, the more legitimate form of automation is a tool that can handle your DMs, comments, tags in one place, consistently, at scale. For instance, Hootsuite Inbox's semi-automated Saved Replies feature lets you cycle through appropriate, authentic text based on the conversation and your customer's needs.
DO offer customer support 24/7
When it comes to customer support, 64% of people would rather message a brand on social than make a phone call. And 76% of messages that businesses receive on social are customer-service related.
You have three options for responding to customer service inquiries:
Pay to have customer service agents on deck around the clock
Use automated bots to manage expectations and direct inquiries
Leave your customers on read (A.K.A. ignore them)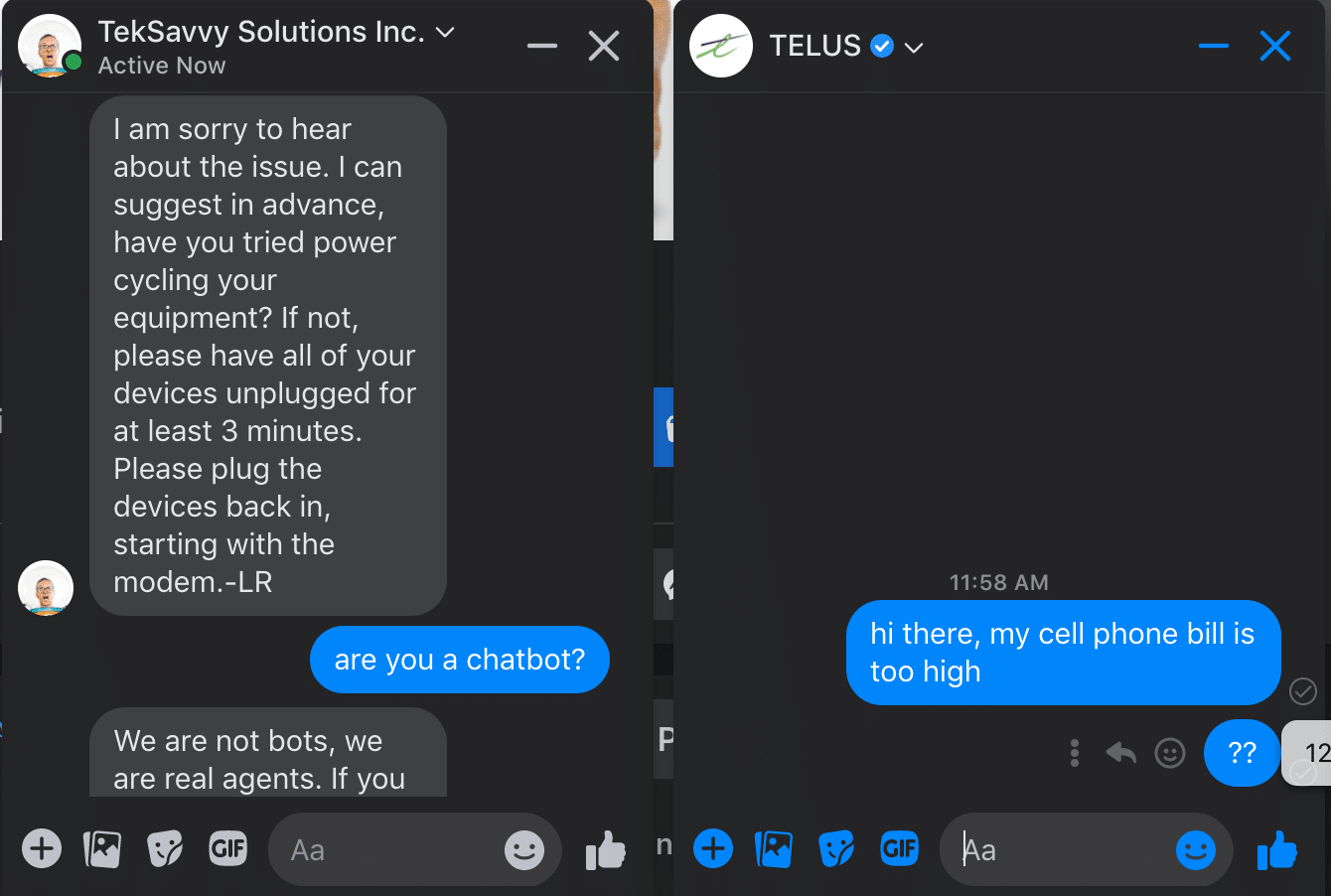 These days, expectations for customer service on social are a little different than public-facing conversations. It's generally ok—and even expected—to have a chatbot or auto-response in place to handle straightforward inquiries, and appropriately direct customer service requests.
Bonus: Get a free social media strategy template to quickly and easily plan your own strategy. Also use it to track results and present the plan to your boss, teammates, and clients.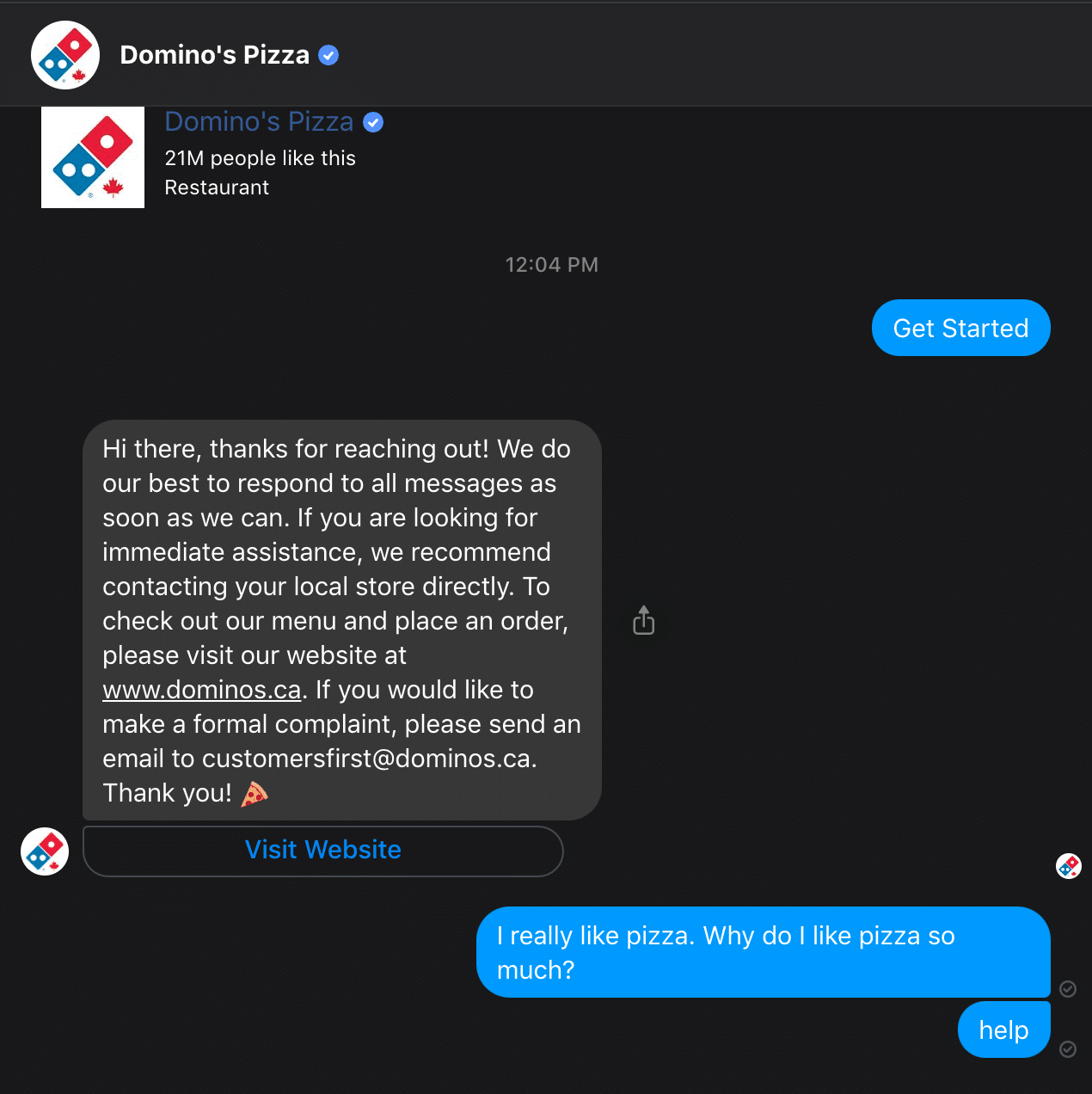 Pro tip: Look into Facebook Messenger bots, or keep reading for our recommended automated customer support tools.
DO listen to the conversation
No doubt there are people in your life (hopefully not your manager, but probably your parents) who think that your job, as a social media manager, is to sit around watching TikTok all day. We can't help you with your mom (mine tells her friends my job is "writing those spam emails") but I want to reassure you that I really respect that you are trying to watch TikTok efficiently.
Social listening tools flag conversations, topics, and mentions so that you can stay informed about what's happening on social without getting seduced by the algorithm. Social listening is the most efficient way to:
Overall, with the right tools, social listening is one of the best ways to boost engagement. Check out our favourite tools in the list at the end.
DON'T babysit your ads
Ads cost money, and poorly optimized ads cost more money. The added pressure of a diminishing budget can make it tough to tear yourself away from your ads dashboards. But rather than spending your day staring at your cost per clicks and fussing with your ad metrics, consider automating key steps in your social media ads.
Organic and paid social usually demand different strategies, but the thing about ads is that they're so data-driven that automation is the best strategy, here.
One of the easiest shortcuts is a tool (like, for instance, Hootsuite Boost) that can automatically promote your top-performing organic content. If you have a home-run post on your hands you'll want to throw some dollars at it to make sure it has the best chance of snowballing. For instance, a post that gets 2x your average number of shares is something you likely want to show to a wider audience. Hootsuite Boost automates that trigger so it happens whether you're at your desk staring at it, or not.
Bonus tip: Split-testing (or A/B testing) your social ads is pretty much mandatory if you want to hit your KPIs, but consigning yourself to testing ads by hand is cruel and unusual self-punishment. Using a split-testing tool like AdEspresso might sound like a mathy extra step, but once you have it set up it'll improve your results with little ongoing effort on your part.
7 social media automation tools to do it right
Now that we've gone over the best practices for automating your social media presence to save time, let's look at the top tools you can use to make it happen.
This is our favourite social media scheduling tool for obvious reasons. It features an auto-scheduling function that selects the best time for your audience, and allows you to post more, high-quality content in less time.
This video will show you the basics:
Zerofox is an app that alerts you to threatening or offensive content in your feeds and comments. With trust in businesses at record lows, you'll want to protect your audience and reputation from fraud, impostor accounts, phishing and spam.
Here's a quick demo so you can see it in action.
Manage conversations and mentions across all of your platforms from one dashboard. Use the Saved Replies feature to quickly and consistently address common interactions.
You can also integrate your favourite CRM platform (like Salesforce or Microsoft Dynamics 365) in order to funnel incoming leads for your sales team.
Building a customized chatbot can help improve your customer support KPIs, like response times and customer satisfaction.
Your sales team can also use Chatfuel's bots to segment your customer personas or implement drip campaigns, as well as accept payments within the Facebook Messenger app.
Save money and time with this ad optimization tool. It will test your ads' effectiveness before you put your money behind them, and also ensure that you're targeting the right audiences with the right metrics for maximum ROI.
Automated, customized social media reports measure your content's performance as often as you like, so that you can get real-time updates and also high-level overviews for quarterly or annual review.
Pro tip: Having solid data at hand can free up your creativity. When you have proof about what works for your brand, fear of failure gets a bit less scary.
Social listening and monitoring can eat up a lot of time without the right tools. Analyze what your audience and industry is talking about to identify trends, risks, and make better marketing decisions.
Save time on social media by using Hootsuite. From a single dashboard you can plan and schedule content, respond to comments and @mentions, run ads, and measure performance. Try it for free today.
The post What is Social Media Automation? (+ 7 Tools That Will Make it Easier) appeared first on Social Media Marketing & Management Dashboard.