Wondering how to remove backgrounds from images? Whether you're a business owner looking to spice up your product photos, or a blogger who wants to create beautiful header images for your next post, there are plenty of tools available to help you get the job done.
Keep reading to explore seven online tools that can help you remove backgrounds from images quickly and easily.
7 tools to help you remove the background from an image
1. Adobe Express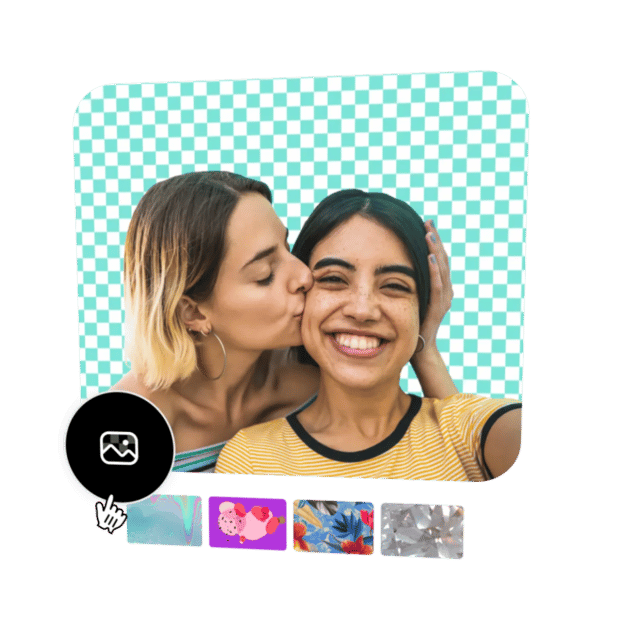 Source: Adobe Express
Adobe Express combines the power of Photoshop with the ease of Canva. Whether you're looking to edit an Instagram photo or design a new event flyer, Adobe Express offers point and click online photo editing that rival some of the world's best tools.
Adobe Express is available as an online or mobile tool, which makes it easy to use on the go. The tool also comes equipped with professional photo editing and design tools to make your newly minted photo look its best.
If you're looking for an easy-to-use, all-in-one solution to remove the background from an image, Adobe Express should be your first choice.
Features:
Create transparent backgrounds easily
Simple online tool
Available on mobile
Professional photo editing and design tools
2. Photoshop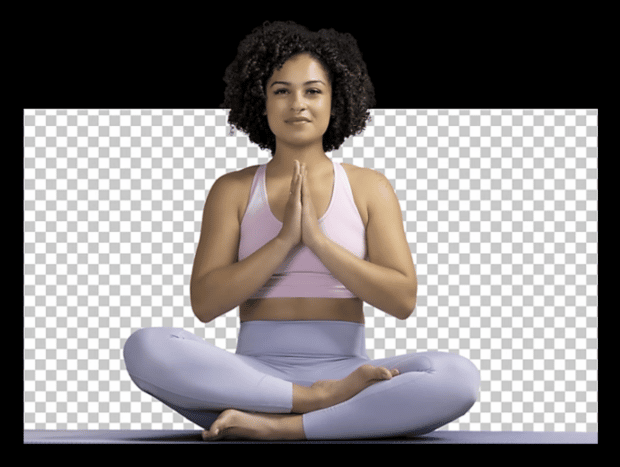 Source: Adobe Photoshop
For creators with a little more experience, Adobe Photoshop is a great background remover tool. With Photoshop, you have more control over the results and can create some truly stunning content.
Use Adobe Photoshop to make your Instagram images stand out. Or, remove the background from an image for a website banner to create a clean product shot. The possibilities are endless when you remove the background from an image in Photoshop.
Features:
Automated or manual background removal
Custom backgrounds with Brush tool
Expert edge refining tools
Professional photo editing tools
3. removebg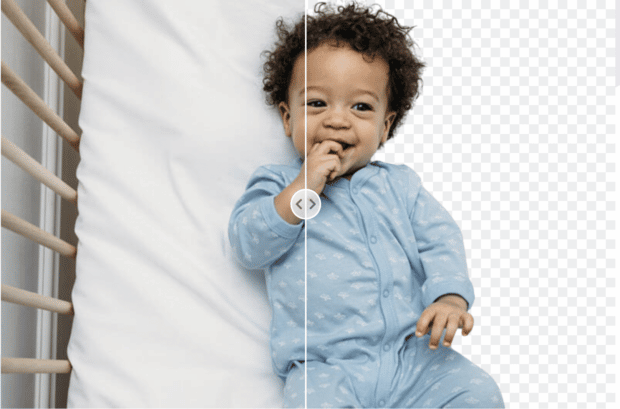 Source: removebg
removebg is an online tool that lets you remove backgrounds from images for free. removebg uses an AI editing tool to remove the background from images in just a few seconds.
Make a transparent PNG, add a coloured background to your image, or play around with custom graphics in this simple online background removal tool. Plus, removebg integrates with popular software like Figma, Photoshop, WooCommerce, and more.
Features:
Remove background from image in seconds
Transparent and colour background options
Integrations with popular workflow software
Process 1,000+ files per upload
4. Retoucher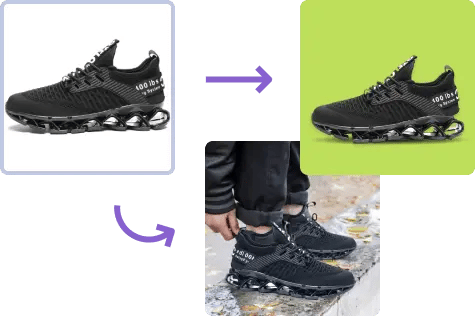 Source: Retoucher
With Retoucher, you can remove the background from your image in seconds. Use Retoucher to make your headshot stand out or create memorable digital ads.
Plus, Retoucher offers a wide range of tools to help you perfect your photos, including a remove background tool that uses artificial intelligence, photo retouching, and more. You can even add shadows to product images to make them more eye-catching to potential buyers.
Features:
Download image in any format
Manual and automated background eraser tools
Crop, cut, and colour functions
Product photo testing using e-commerce integrations
5. Slazzer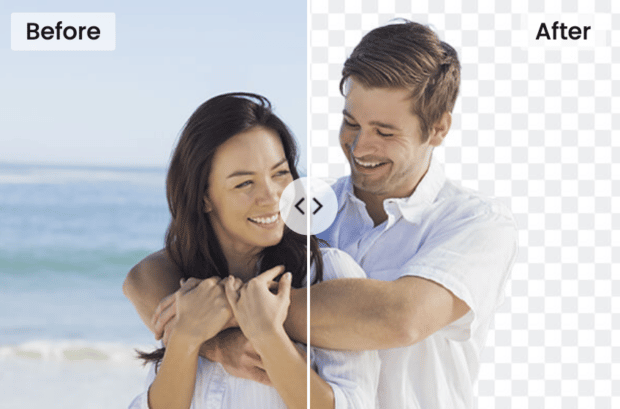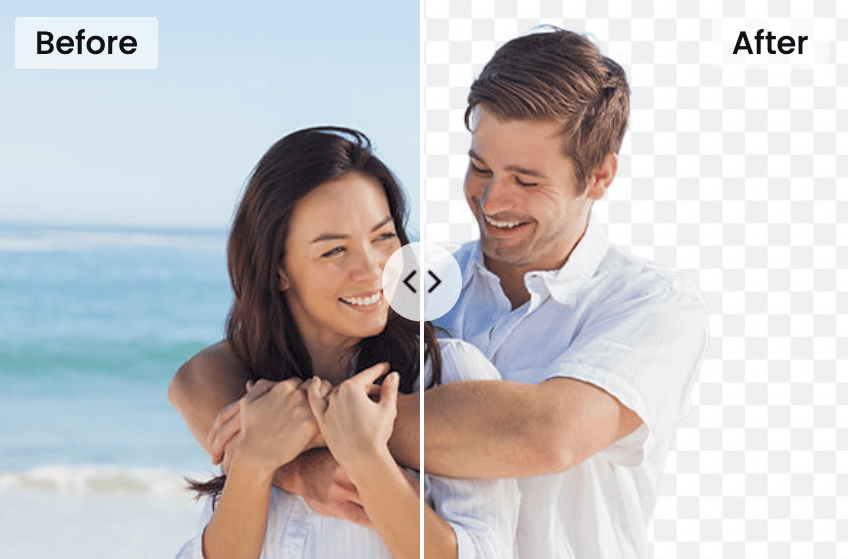 Source: Slazzer
Slazzer uses AI power to remove the background from your images. The platform offers an online tool, which is best for removing the background from a single image. Or, use the desktop application to remove the background from thousands of images at once.
Plus, Slazzer integrates with all major operating systems, including Windows, Mac, and Linux, so you can process millions of images if that's more your style.
Features:
Remove background from image in seconds
Process 1,000+ images with online tool
Process 1,000,000+ images on desktop tool
Integrations with popular apps
6. removal.ai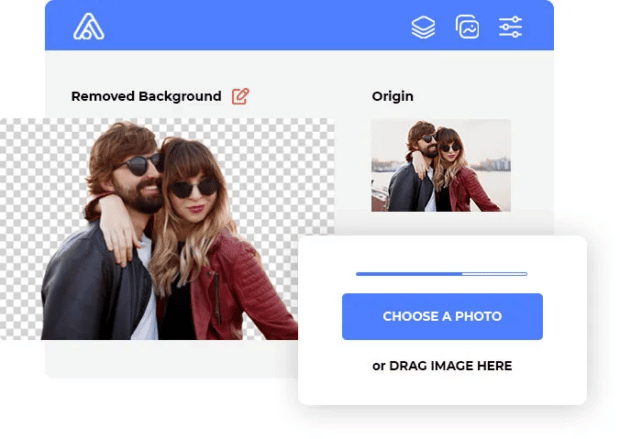 Source: removal.ai
For a tool that takes it all the way, look no further than removal.ai. This tool can remove the background from images with a single click, and it even supports batch processing for removing the background from multiple images at once.
Removal.ai also lets you automatically detect and remove subjects in photos. It can even handle tough jobs like removing hair and fur edges. Other features of removal.ai include text effects, marketplace presets, and manual background eraser tools.
Features:
Remove background from image in 3 seconds
Process 1,000+ images in a single upload
Marketplace presets for e-commerce
100% GDPR compliant file storage
Dedicated customer support line
7. Microsoft Office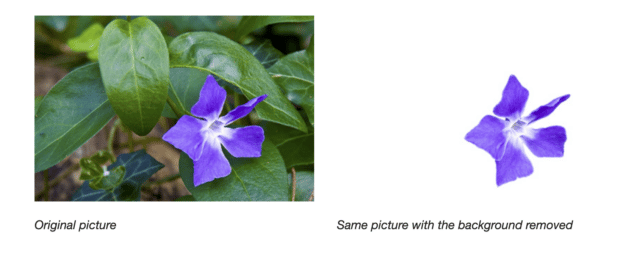 Source: Microsoft Support
Did you know you can remove backgrounds from images in Microsoft Office? That's right, Microsoft offers an automatic background removal feature for its users.
To remove backgrounds from images on a Windows computer, open the image you want to edit. In the toolbar, choose Picture Format -> Remove Background. Or Format -> Remove. Background.
Download your free pack of 72 customizable Instagram Stories templates now. Save time and look professional while promoting your brand in style.
If you're using a Mac, open the image and click the Picture Format tab. Then, select Remove Background.
If you don't see these options, make sure you've selected an image file. Vector files, like Scalable Vector Graphics (SVG), Adobe Illustrator Graphics (AI), Windows Metafile Format (WMF), and Vector Drawing File (DRW), will not have a background removal option.
Features:
Remove background from image
Available on iOS and Windows
Integrates with wider Microsoft Office suite
How to remove the background from an image (easy and free way)
Here's a quick rundown on how to remove the background from an image for free using Adobe Express.
To use Adobe Express, simply open the tool in your browser and upload the photo you want to edit. The background will be automatically removed.
Click Customize to refine the cutout further or add filters, colours, and effects.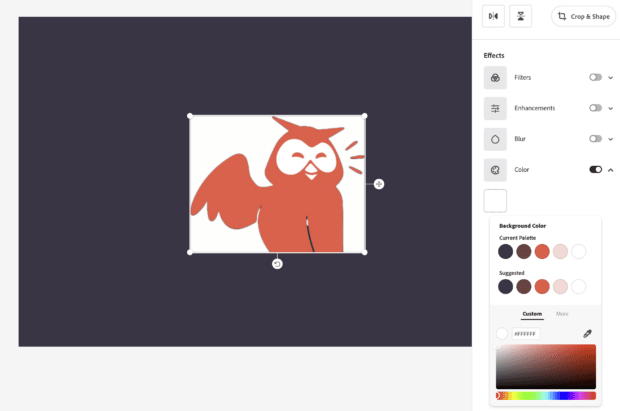 Browse Adobe Express's preset template options to make your image stand out even more. For example, if you're using your image for a poster or flyer or in an Instagram Story.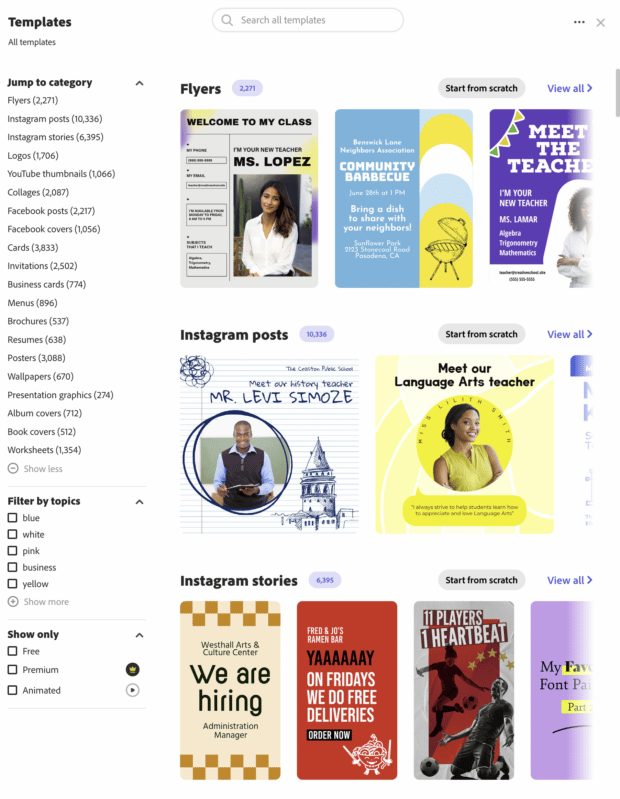 There are also a range of design elements available, like bokeh borders, illustrations, textures, and overlays, that can help take your project to the next level. While most templates are free, some options may only be available in a premium plan.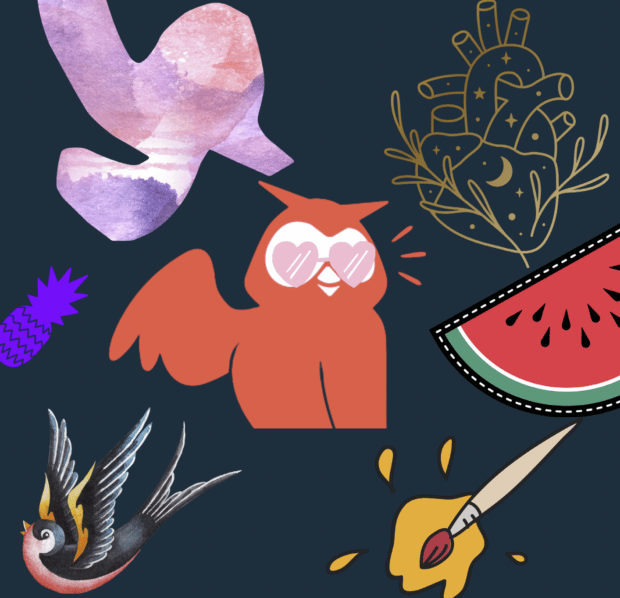 Geometric shapes and icons are another great way to add visual interest to an image. And with the help of Adobe Express, they're easy to add in. Simply click on the Shapes tab and select a shape you'd like to use. Then, drag and drop them into place.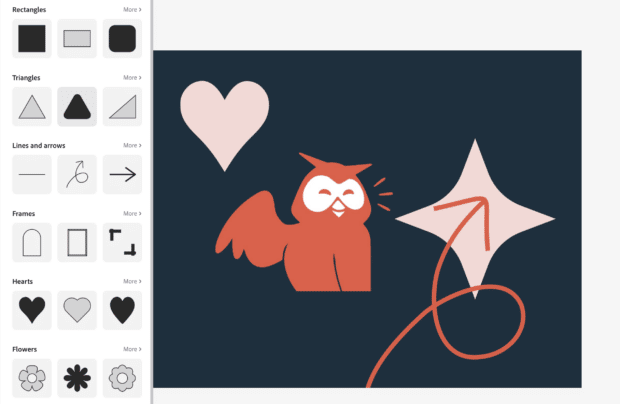 To add text, click Text and choose from a range of fun presets.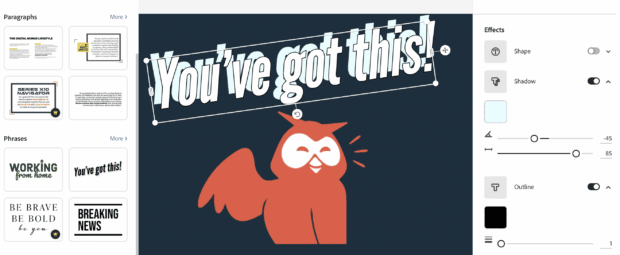 Once you're happy with your design, simply download the file or share it directly to social media.
So there you have it, everything you need to remove the background from an image. Looking for more creative tips? Check out our blog on How to Remove TikTok Watermarks today.
Now get out there and start creating!
Save time managing your social media presence with Hootsuite. From a single dashboard, you can publish and schedule posts, find relevant conversions, engage the audience, measure results, and more. Try it free today.
Do it better with Hootsuite, the all-in-one social media toolkit. Stay on top of things, grow, and beat the competition.
The post 7 Tools to Help You Remove the Background from an Image appeared first on Social Media Marketing & Management Dashboard.